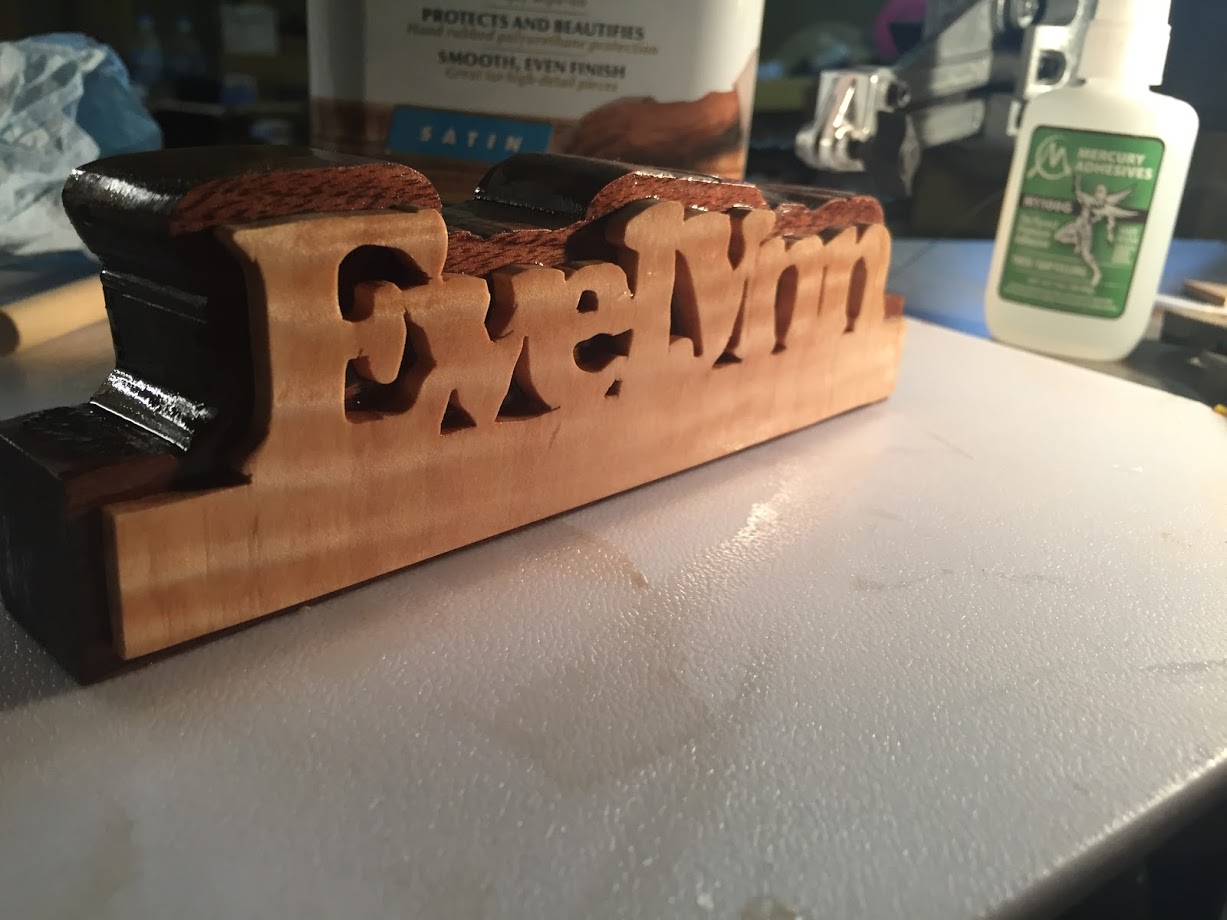 Bergenhaus Designs started (and still exists) as a basement wood shop in Cincinnati, OH after years of admiring the woodworking skills seen all over. What started as a single tool purchase, a simple circular saw, has developed into a tool obsession with new purchases occurring maybe a little too much.
The name is derived from my Grandfather's last name, Bergen, and then 'Haus' was added because I heard we were German and that is what German folks do, right? I work a day job in Information Technology and work in the wood shop every day after unless I am roller skating or shopping at Justice with my daughter Evelynn. She is typically the one who steals all my pens and bowls I make, but she helps from time to time so I guess that is acceptable.
Have a look around and if you see anything you like just let us know or if you had any questions about any of the projects we have listed just send us an email and we will respond right away. Thanks for visiting Bergenhaus Designs!