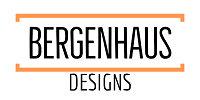 At Bergenhaus Designs we provide unique and custom created products for a multitude of special events or holidays. Whether it is an anniversary or birthday, Bergenhaus Designs can help make more than just a memory. Our product line is not limited by what is in our shop as most of our items come about based on special requests from existing customers.
We use the latest technology including CNC machines with traditional woodworking techniques to create unique and personal items that cannot be purchased from any store. Each item is individually designed and created in house using locally sourced hardwoods. Most of our items are customizable or there may be a similar item available that would better fit your needs so just ask!
Looking for a unique and personalized gift for that special person in your life? You are in the right spot, message us with your unique requests!
Made in the USA!